Among The Rushes
I am posting this painting again because I am at a turning point in my work. Have you ever faced the day and wondered what on earth you wanted to paint that day? For me it happens most every day! "Can I be my most authentic self today or am I going to worry about painting what I believe will sell?" What a dilemma. When I paint abstractly I just concern myself with reaching deep enough within myself and to draw upon my intuition and my inner voice.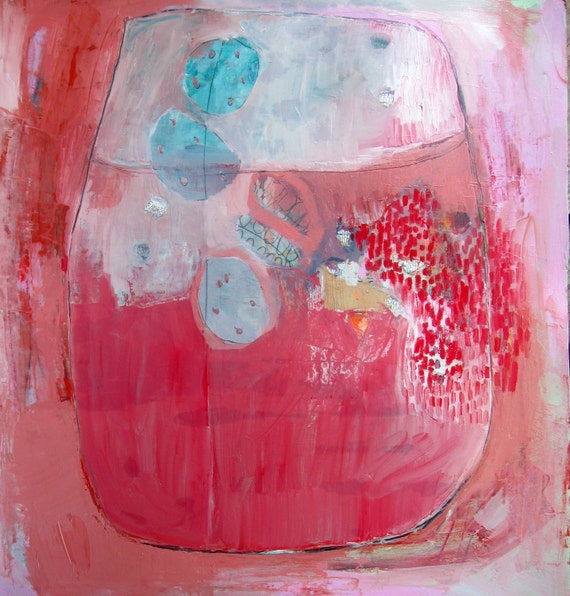 As you know, I recently took an e-course from Brooke Wandall. I am including one of her paintings here for your viewing. I loved the course that I took from her and feel that it has been a major turning point in my work. What she did was give me the courage to jump the fence and work more abstractly. I have been wanting to do that for years and never did find the courage until I met Brooke. What did she do?
She gave me tools that enable me to relax and realize that this is just so simple, be courageous and try to confront your fears and then believe in yourself! Once you begin never stop just keep pressing forward.
How this will all play out in my work I really don't know. I just do know that I feel differently. I enjoy the brush in my hand a little bit more and let the paint flow without trying to control it so much. This shows in my more representational work as well. It will be interesting to see where this will lead.
I have found that painting what excites you is the most important thing. It is the energy that you bring to the painting that shows in the work!